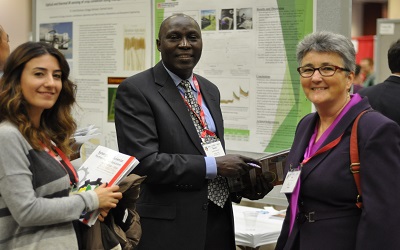 Why attend?
1. Connect with old and new colleagues.
2. Enhance your career and gain valuable career advice.
3. Use your Annual Meeting discount at the Society Center.
4. Attend a variety of thought-provoking poster/oral presentations everyday.
5. Find your next job at the Career Center.
6. Participate and make a difference in your Community or Division meetings.
7. Meet the Society headquarters staff--who are always avaliable for questions!
8. Have some fun!
We look forward to seeing you in Baltimore, Maryland!