Destination Tours
Plan now to take advantage of these amazing tours as part of your ASA, CSSA and SSSA Annual Meeting experience. Destination tours are filled on a first-come, first-served basis. Register before Sept. 7 to reserve your space and save money as prices increase after this date. A tour with insufficient registration on Sept. 7 may be cancelled and a refund issued.
Tampa by Water and Wheel
Sunday, Oct. 22, 1:00 PM - 4:00 PM
Monday, Oct. 23, 9:30 AM - 12:30 PM Cancelled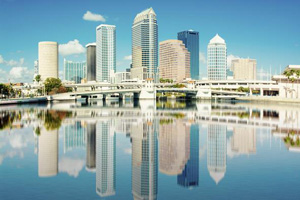 A city rich in history, abundant with architecture and bountiful ethnic charm…Tampa Bay. Explore Tampa by both land and sea! A driving tour will introduce you to all the sights that Tampa Bay has to offer by land, such as Bayshore Boulevard, Hyde Park, the Henry Plant Museum and Ybor City. Enjoy a private cruise on the bay to learn of the numerous attractions and museums, restaurants and parks to explore in the Tampa Bay area.
Fee: $65 ($85 after Sept. 7) Includes transportation by coach and boat.
Clearwater Marine Aquarium Dolphin Explorer
Tuesday, Oct. 24, 9:30 AM - 4:30 PM Cancelled
Clearwater Marine Aquarium's (CMA) mission is to Restore and Preserve our marine life and environment. They accomplish their mission leadership in Education, Research, and the Rescue, Rehabilitation and Release of marine life. Since its inception, CMA has rescued more than 1,500 animals. Many of these are threatened or endangered species. CMA has developed a global reputation for its marine life rescue and rehabilitation protocol, and where they formerly reached thousands with their environment education, with the help of the internet they now reach millions.
See dolphins, sea turtles, river otters, nurse sharks and maybe feed some rays while there.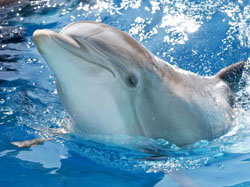 Go behind the scenes and see the working animal hospital. Learn more about their mission to rescue, rehabilitate and release injured marine life.
Enjoy a private guided tour of the Aquarium and a 90-minute dolphin explorer boat tour and become a part of Clearwater Marine Aquarium's mission in a whole new way! Explore-a-Tour turns guests of all ages into working marine biologists, studying dolphins, seabirds, and the environment in the field during this exciting new boat tour.
As part of this 90-minute experience, watch for our local bottlenose dolphins and participate in an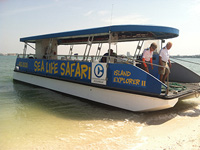 active population study using dorsal fin identification, use binoculars and field guides to identify and pinpoint bird nesting sites, and participate in scientific testing of our estuary's water quality to help keep our bay clean. Learn about the local ecosystem from a scientist's point of view as you gather data for ongoing research on how we can better protect our environment and our world. Dolphin sightings not guaranteed.
Fee: $175 ($195 after Sept. 7) Includes behind-the-scenes tour of the aquarium, 90 minute Dolphin Adventure Cruise, lunch and transportation. Tour participation is limited to 20 people, so save your spot by registering today!
Tarpon Springs, Home of the Sponge Docks
Wednesday, Oct. 25, 9:30 AM - 3:30 PM Cancelled
Dating back to the early 1900's when sponges were discovered in the local waters, Tarpon Springs experienced an influx of immigrants from the Dodecanese Islands of Greece who settled here to work in their native industry of sponge diving. As the industry grew, so did the Greek community, bringing its wonderful ethnic flavor, customs and charm with them.
The tour begins at the Tarpon Springs Heritage Museum to learn about the city's history and ecology. You'll learn about the area's Greek heritage, from wedding traditions to sponge-diving. The Ecology Wing highlights Tarpon Springs' waterways, wildlife and arbors.
A driving tour of Tarpon Springs highlights the Victorian homes set in the scenic waterfront area where many of Tarpon's founding fathers built their beautiful turn of the century homes. The St. Nicholas Cruise Line will take you on a 40-minute cruise on the Anclote River. Get an upfront view of the sponge diving industry with a hands-on experience as a sponge diver harvests a live sponge and returns with it to the boat.
Enjoy free time to have lunch and shop at over 100 shops offering goods and merchandise from all over the world, sponge and curio shops, abundant Greek cuisine and bakeries.
Fee: $90 ($110 after Sept. 7) Includes Heritage Museum admission, boat tour, and free time to explore. Lunch is on your own.