Program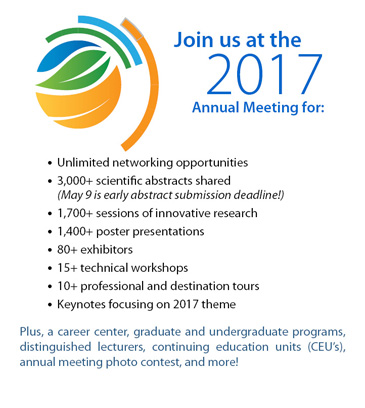 Review the Online Program.
2017 General Information PDF
2017 Schedule by Sessions PDF
2017 Technical Program PDF
2017 Program Addendum PDF
Want to edit your existing abstract?
Oral presentations
Poster presentations
Important Dates
Early abstract deadline: May 9, 4:00 PM CDT
Final abstract deadline: May 23, 4:00 PM CDT
Program published online: Mid July
Abstract editing deadline: Aug. 10*, 4:00 PM CDT
*This is the editing deadline for the printed program book and abstract CD. Edits can continue to be made for the online program and app.