Program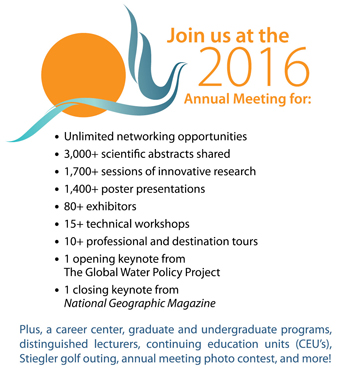 Use the Personal Scheduler to plan what presentations to attend during the Annual Meeting.
Review the 2016 Online Program.
2016 Daily Sheets
Sunday | Monday | Tuesday | Wednesday
More information about oral presentations and poster presentations.
Important Dates
Abstract editing deadline: Aug. 25*, 4:00 PM CDT
*This is the editing deadline for the printed program book and abstract CD. Edits can continue to be made for the online program and app.