Program
The 2016 program is currently under development and will be finalized in late July.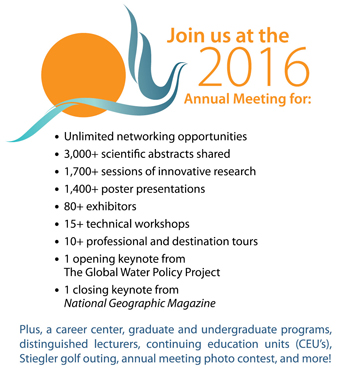 Want to play a crucial role in the Annual Meeting--Submit an abstract!

Review the Preliminary Program.
More information about oral presentations and poster presentations.
Important Dates
Early abstract deadline: May 24, 4:00 PM CDT
Final abstract deadline: June 7, 4:00 PM CDT
Program published online: Last week in July
Abstract editing deadline: Aug. 25*, 4:00 PM CDT
*This is the editing deadline for the printed program book and abstract CD. Edits can continue to be made for the online program and app.