Visual Presentation Contest
New in the past year: You will record narration with your presentation and submit it as a free-playing file. Notes made for slides are not neccessary and will not be seen. You will be submitting a complete presentation.
Recorded Presentations must be in mp4 format and must be smaller than 50 MB.
Registration for the 2017 contest is now closed. Watch here for an announcement of the 2017 winners!
Congratulations to the 2016 Contest Winners!
1st Place
Sadler Pinkerton
West Texas A&M University
2nd Place
Abby Friesen
Kansas State University

3rd Place
Clinton Kroupa
Kansas State University

Helpful links
How to add narration to Powerpoint
Turning your powerpoint into a video
Compressing the file size of your video.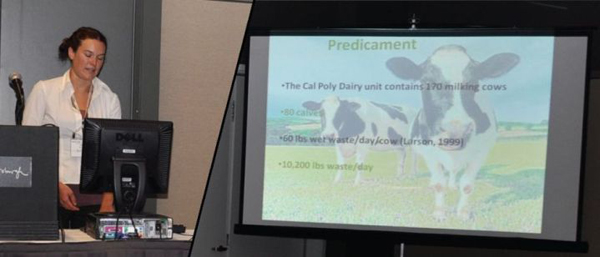 Contact Information
Andrew Manu
Iowa State University
akmanu@iastate.edu
View a few of our past winning presentations:
2011 First Place Entry - Elizabeth Newell - West Texas A&M (ppt)
2009 Second Place Entry 1 - (PPS)
2009 Second Place Entry 2 - (PPS)