Keynote & Lectureship Speakers

INSPIRING SPEAKERS
Hear stories that will energize and motivate you


Opening Keynote Speaker
Sunday, November 4th, 6:00 PM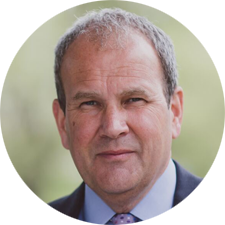 ​
Jules Pretty is Professor of Environment & Society and Deputy Vice-Chancellor at the University of Essex. His sole-authored books include The East Country (2017), The Edge of Extinction (2014), This Luminous Coast (2011, 2014), The Earth Only Endures (2007), Agri-Culture (2002) and Regenerating Agriculture (1995). He is a Principal Fellow of the Higher Education Academy, Fellow of the Royal Society of Biology and the Royal Society of Arts, and former Deputy-Chair of the UK government's Advisory Committee on Releases to the Environment. He received a 1997 award from the Indian Ecological Society, was appointed A D White Professor-at-Large by Cornell University from 2001, and is Chief & Founding Editor of the International Journal of Agricultural Sustainability. He received an OBE in 2006 for services to sustainable agriculture, an honorary degree from Ohio State University in 2009, and the British Science Association Presidential Medal (Agriculture and Food) in 2015.
"The Sustainable Intensification of Agriculture: Progress and Principles for Redesign"
Sustainable intensification is defined as a process or system in which yields are increased without adverse environmental impact and without the cultivation of more land. It emphasizes ends rather than means, and does not predetermine technologies, species mix, or particular design components. Its expansion has begun to occur at scale across a wide range of agroecosystems. The benefits of both scientific and farmer input into technologies and practices that combine crops and animals with appropriate agroecological and agronomic management are increasingly evident.
Jules Pretty's opening keynote presentation, "The Sustainable Intensification of Agriculture: Progress and Principles for Redesign", draws on the three stages of transitions towards sustainability: i) efficiency; ii) substitution; and iii) redesign. Sustainable intensification of agriculture will be a continuous journey of adaptation and improvement, driven by a wide range of actors in the agricultural knowledge economy. As we develop clearer targets, progress toward redesign could be a gamechanger with wide social benefits.
ASA Plenary / E.T. & Vam York Distinguished ASA Lectureship
Monday, November 5th, 8:30 AM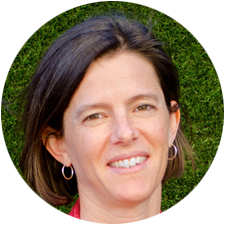 ​
Meagan Schipanski is an Assistant Professor of agroecology in the Department of Soil and Crop Sciences at Colorado State University. She earned a B.A. from Oberlin College and Ph.D. from Cornell University. Her research group applies systems-based approaches to improving the resilience of cropping systems, including topics of crop diversity, soil health, nutrient and water management, and climate change adaptation strategies. Her work spans from on-farm research to greenhouse and modeling studies. Due to the critical role social and economic systems play in shaping agriculture, she also collaborates on broader, multi-disciplinary food systems research.
Designing Agricultural Systems for Resilience Through Partnerships Among Plants and People
Increasing crop and non-crop plant diversity can improve the resilience of agricultural systems. Resilient systems maintain productivity and internal nutrient and pest regulation capacity in the face of shocks and stressors. In addition, resilience includes empowering producers to innovate and adapt systems through time. I will review the opportunities and potential limits for using plant diversity to improve resilience of agricultural systems across different climates. I will also highlight opportunities and barriers to the adoption of more diverse cropping systems using examples of regional, multi-disciplinary collaborations evaluating agricultural policies and whole food systems.
CSSA Plenary / Betty Klepper Endowed Lectureship
Tuesday, November 6th, 8:30 AM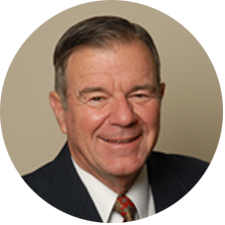 ​
Wayne Hanna is a part-time Professor and plant breeder in the Crop and Soil Sciences Department at the University of Georgia.  He earned his B.S., M. S., and Ph.D. degrees from Texas A&M University.
Dr. Hanna's program focuses mainly on the genetics, breeding, and management of warm-season turf, forage, and ornamental grasses.  He has developed or co-developed 21 cultivars that have been patented and licensed for production.
Dr. Hanna has authored or co-authored over 670 publications including 316 referred journal/book articles, 232 abstracts, and 24 patents.  He has developed and released over 59 parental lines, inbreds, improved germplasm and/or cultivars of turf, ornamental, and forage grasses.
He has served as associate editor of Crop Science and is active in the American Society of Agronomy, the Crop Science Society of America, the Golf Course Superintendents of America, and the National Academy of Inventors.
"Do My Efforts Have An Impact?"
Impact materializes when our efforts are a 'means to an end' instead of an 'end in themselves'.  Impact results when our efforts drive new scientific approach, stimulate students to think and learn to solve problems, or when they directly affect the consumer.  The impact of our efforts in all aspects of science depends to a large degree on how well we followed the scientific process.  Did we think 'outside the box' when we developed our hypothesis?  This can be risky, but many times it results in major breakthroughs.  I have a little plaque on my desk that says "Only those that see the invisible can do the impossible".  Another stumbling block that limits impact is poor planning.  Involving multiple disciplines to formulate diverse ideas and approaches can help to make the most efficient use of funds to make the broadest impact.  Larger teams are also more likely to obtain grants.  We often do a fairly good job of conducting the research, analyzing the data, and publishing the results, but serendipity should be treated like a gift and not ignored!  At times we are not as effective as we could be in conveying our findings to taxpayers and consumers, or moving our efforts to the next step through advanced research.  Although it often becomes easier to build our impact factor after the first major success has been made, we could all benefit from a course on how to be a salesperson.  Remember, we have not learned the best way to do anything yet.  There is always a better way, but it is up to us to find it.
Martin and Ruth Massengale Lectureship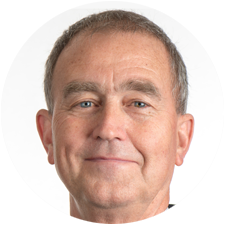 ​
Rick Brandenburg is a William Neal Reynolds Distinguished Professor in the Department of Entomology and Plant Pathology at North Carolina State University.  He also serves as the Departmental Extension Leader.  Dr. Brandenburg earned his B.S. degree from Purdue University and his Ph.D. from North Carolina State University.
His program focuses on insect management in turf and peanuts with strong international components.  He conducts research that investigates insect management from a systems concept and delivers cost-effective and environmentally-sustainable programs.  Dr. Brandenburg has led pest management and agronomic projects on peanuts in Africa since 1996 and served as co-director of the Center for Turfgrass Environmental Research and Education at N. C. State University for 16 years.
He has authored or coauthored more than 135 refereed journal articles, 13 books or book chapters, 117 abstracts and numerous extension publications.  Dr. Brandenburg is a Fellow of the Entomological Society of America and a Fellow and President-Elect of the American Peanut Research and Education Society and a Distinguished Agricultural Alumnus from Purdue University.
"Peanuts, Turf, and Public Understanding: A Systematic Approach to Crop Research and Outreach"
This presentation will focus on our challenge of serving the greater needs of society through agricultural research and being responsive to society's frequent mistrust and isolation from agriculture and science.  While the public's concerns over pesticide use in urban environments and the challenges of subsistence agriculture in sub Saharan Africa seem disconnected; they all have a significant focus on risk. Our systems approach to research provides for a safe and secure food system, however, we've seen recent trends for a significant portion of the public to embrace science denialism. This creates potential challenges for scientists who serve as educators and researchers, and not as advocates. Diverse commodity responsibilities and unique clientele characteristics across large expanses of agricultural and social communities can bring unique perspectives regarding communicating science to the public. My involvement in programming to address societal fears about science has been enlightening yet frustrating.  Examples and case studies of how peanut research provides value for turf programming and how projects in Africa have contributed to addressing societal issues in the U.S. will be presented.
Ron Phillips Plant Genetics Lectureship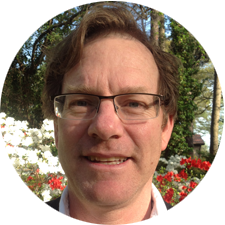 ​
Jim Holland is a Research Geneticist with USDA-ARS and a USDA Professor in the Department of Crop and Soil Sciences North Carolina State University. He earned his B.A. from Johns Hopkins University, M.S. from the University of Wisconsin-Madison, and his Ph.D. degree from North Carolina State University.
His research focuses on maize genetics, breeding, and diversity. Dr. Holland has authored or co-authored 113 refereed journal articles, 19 book chapters and review articles, and the book 'Genetic Data Analysis for Plant and Animal Breeding'.
Dr. Holland served as an associate editor and technical editor for Crop Science, and currently is an associate editor for G3:Genes, Genomes, and Genetics.
"Mining Infinitesimal Effect Alleles in Maize"
The use of genetic information to predict the value of individuals in plant breeding populations began about 40 years ago. 'Allele mining' is an approach that identifies genomic regions affecting traits, discovers new allelic variation in the underlying genes, and uses allele-specific or linked genetic markers to select individuals carrying the desired allelic variants in breeding populations. Thousands of quantitative trait loci and marker-trait associations have been reported across many species. The practical use of these associations greatly lags behind their discoveries because individual markers are often associated with only a small proportion of genetic variation, such that their value in selection is small. In a few lucky cases, individual genes with very large effects on important traits were discovered, and these could be more easily turned into useful selection targets. Genomic selection was proposed by animal breeders as a way to more effectively use the information contained in dense genetic marker sets for the prediction of quantitative traits. Crop breeders subsequently discovered that this approach could be generalized across the diverse population structures and mating systems of plants and have begun implementing genomic selection in crops with success. The polygenic nature of many important traits in maize complicates genetics-based approaches to incorporating favorable novel alleles from diverse but unadapted genetic resources.
Calvin Sperling Memorial Biodiversity Lectureship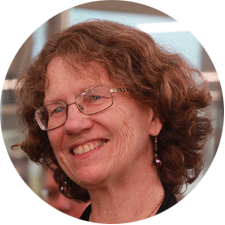 ​
Elizabeth A. Kellogg is the Robert E. King Distinguished Investigator at the Donald Danforth Plant Science Center in St. Louis, Missouri.  She holds A.B. and Ph.D. degrees from Harvard University and an M.S. degree from the University of Idaho.
Her research program focuses on natural diversity in the grasses, particularly the cereal crops and their relatives.  She investigates genes that control development of leaves, flowers and seeds using approaches including genetics, genomics, phylogenetics, and microscopy.  Her observations on wild species fuel discoveries in crops.
Dr. Kellogg has authored or co-authored 131 refereed journal articles, 25 book chapters, and 3 books.  She has recently served as Chair of the Biological Sciences section of AAAS and as President of the Botanical Society of America. She is currently a Monitoring Editor for Plant Physiology.  Dr. Kellogg also holds adjunct appointments at Washington University in St. Louis and the University of Missouri-St. Louis.
"Looking in Wild Places: Crop Relatives and Pasteur's Quadrant"
Study of wild grasses falls firmly in the realm of use-inspired basic research (also known as Pasteur's quadrant).  All crops grown by humans have been selected from wild species, and often bear flowers and fruits that are similar to their wild ancestors.  Study of wild species thus provide insights and hypotheses that can be tested in crops.  This talk will focus on recent work on the wild relatives of sorghum and Miscanthus, including the plants of the tallgrass prairie and the great grasslands of Africa.  All these plants bear their flowers in tiny clusters (spikelets); the spikelets themselves are borne in sets of two but only one of the pair makes a seed.  The production of sterile flowers is paradoxical because it would seem to be a waste of resources.  Most species also have an extension of the floral bract (awn).  Investigating how the spikelets and awns function in wild species, we have found that that they have novel roles in growth and seed set (yield).  These results then inspired experiments and new results in cultivated sorghum.
Leo M. Walsh Soil Fertility Distinguished Lectureship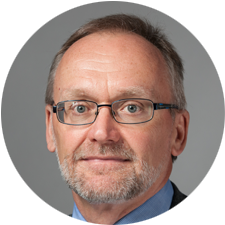 ​
Achim Dobermann is the Director of Rothamsted Research in the UK. He earned his M.Sc. degree in tropical agriculture and a PhD degree in soil science from the University of Leipzig in Germany. In 1992 he joined the International Rice Research Institute (IRRI), where he led the development of a new approach for site-specific nutrient management. From 2000 to 2007 he was Professor for Soil Science and Nutrient Management in the University of Nebraska-Lincoln. From 2008 to 2014 he served as the Deputy Director General of IRRI.
His own research focuses on soil and crop management solutions for intensive cropping systems worldwide. He has published over 110 journal papers, several books on a range of agricultural issues, and numerous technical and outreach publications. He has received many awards from academic, government and industry organizations worldwide.
He is currently an Editor of the Global Food Security journal and serves as a Director of Agrimetrics Ltd.
"Accelerating Innovation in Soil and Nutrient Management"
This lecture will provide a vision for speeding up innovation in soil and nutrient management. The new Sustainable Development agenda requires tailored, integrated solutions that ensure greater precision and efficiency in managing soils and nutrients along the whole food chain. Despite incremental progress made in past decades, the general paradigms and methods for how we assess soils and translate that information, along with other data, into recommendations for nutrient management have changed little. Limitations that are inherent to this approach constrain its future applicability, particularly also for making faster progress in developing countries. New thinking and new diagnostic technologies now provide an opportunity to shift the traditional paradigms towards data-driven know-how solutions for nutrient management. Exploiting these opportunities will require a leaner, faster science and innovation culture that can take full advantage of advances in many disciplines. It will also require new models for public-private partnership, generally following a more collaborative and open innovation culture.
Closing Keynote
Wednesday, November 7th, 4:00 PM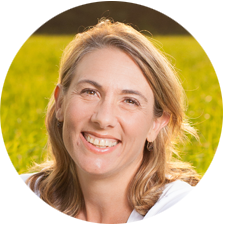 ​
Hope Jahren is an award-winning scientist who has been pursuing independent research in paleobiology since 1996, when she completed her PhD at University of California Berkeley and began teaching and researching first at the Georgia Institute of Technology and then at Johns Hopkins University. She is the recipient of three Fulbright Awards and is one of four scientists, and the only woman, to have been awarded both of the Young Investigator Medals given within the Earth Sciences. She was a tenured professor at the University of Hawaii in Honolulu from 2008 to 2016, where she built the Isotope Geobiology Laboratories, with support from National Science Foundation, the Department of Energy and the National Institutes of Health. She currently holds the J. Tuzo Wilson professorship at the University of Oslo, Norway.
"Be as a Tree Planted by the Waters: The Magic of Roots, Leaves, and Everything in Between"
Trees are the oldest, biggest, and most successful creatures in the world. Using energy from the sun, and carbon from the air, they have thrived on land for more than four hundred million years. Hear about the amazing and unique methods that plants around us use to establish, grow, flourish, and defend themselves. Learn how plants are much more than food, medicine, and wood — they form the living, striving foundation of Planet Earth.