Keynote & Lectureship Speakers
INSPIRING SPEAKERS
Hear stories that will energize and motivate you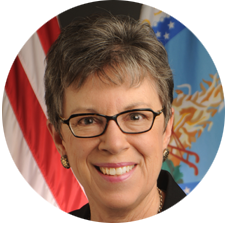 Cathie Woteki served as Chief Scientist and Under Secretary for USDA's Research, Education, and Economics (REE) mission area from 2010-2016. In that role, she developed the Office of the Chief Scientist, established the USDA Science Council, and instituted the Department's first scientific integrity and open data policies. She was called upon to lead scientific delegations to China and the first Meeting of Agricultural Chief Scientists held under the auspices of the G-20. Dr. Woteki is an advocate for building the platforms needed to enhance domestic and international food and agricultural research.
Prior to joining USDA, Dr. Woteki served as Global Director of Scientific and Regulatory Affairs for Mars, Incorporated, where she managed the company's scientific policy on matters of health, nutrition, and food safety. From 2002-2005, she was Dean of Agriculture and Professor of Human Nutrition at Iowa State University, and also head of the Agricultural Experiment Station. Dr. Woteki served as the first Under Secretary for Food Safety at the U.S. Department of Agriculture (USDA) from 1997-2001, where she oversaw the safety of meat, poultry and egg products, and U.S. Government food safety policy development and USDA's continuity of operations planning.
Dr. Woteki served in the White House Office of Science and Technology Policy (OSTP) as Deputy Associate Director for Science from 1994 to1996. During that time she co-authored the Clinton Administration's policy statement, "Science in the National Interest." Dr. Woteki has also held positions in the National Center for Health Statistics of the U.S. Department of Health and Human Services (1983-1990), the Human Nutrition Information Service at USDA (1981-1983), and as Director of the Food and Nutrition Board of the Institute of Medicine at the National Academy of Sciences (1990-1993). During her tenure as Director of the Food and Nutrition Board she had direct responsibility for twenty-seven studies and co-authored a nutrition book entitled Eat for Life which became a Book of the Month Club selection.
Dr. Woteki's research interests include nutrition, food safety policy, risk assessment, and health survey design and analysis. She is the author of over sixty refereed scientific articles and twelve books and technical reports.
In 1999, Dr. Woteki was elected to the Institute of Medicine of the National Academy of Sciences, where she has chaired the Food and Nutrition Board (2003 to 2005). She received her M.S. and Ph.D. in Human Nutrition from Virginia Polytechnic Institute and State University (1974). Dr. Woteki received her B.S. in Biology and Chemistry from Mary Washington College (1969).
"Global Food Security: Building the Needed Research Platforms"
As countries around the world strive to achieve the Sustainable Development Goal of zero hunger by 2030, the food and agriculture scientific community is working in new and innovative research collaborations. Open data, bilateral and multilateral research consortia, public–private partnerships, and better integration of domestic and international research programs are opening opportunities for increasing agricultural productivity in response to population demand and against the backdrop of the challenges of climate change, water scarcity and resource depletion. But are these steps enough to provide the breakthroughs needed to sustainably feed a future population of nearly 10 billion people? What are the additional research platforms needed?
CSSA Plenary / Betty Klepper Endowed Lectureship
Monday, October 23rd, 8:30 A.M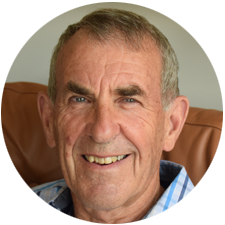 Greg Edmeades was raised on a dairy farm in New Zealand, studied agriculture and crop science at Massey University, and completed his PhD in maize physiology at the University of Guelph, Canada. In 1976 he joined CIMMYT in Mexico, and from 1979-84 managed an on-farm research project in Ghana aimed at increasing maize and cowpea production for small holders. Back at CIMMYT, Mexico, he led a physiology program focused on developing maize varieties with tolerance to drought and low soil fertility. In 1999 Greg joined DuPont-Pioneer based in Hawaii but continued to work on field aspects of drought and low N tolerance. In 2004 he returned to New Zealand where he consults in sub-Saharan Africa and SE Asia. Greg is a Fellow of the Crop Science Society of America and has authored or co-authored 57 journal articles, 105 abstracts, presentations or chapters, 17 project reviews and one book. Greg has served on the Editorial Board of Field Crops Research since 1990.
"Partitioning and Passion, Potholes and Partnerships: A Journey with Tropical Maize"
It was clear by the mid-1970s that tropical maize was very susceptible to drought when it coincided with flowering, and a program to improve its tolerance was launched at CIMMYT. Yield gains from imposing managed drought stress in the dry winter season in Mexico were significant and immediate, and did not reduce yield potential. Selection in one population was soon followed by selection in five others as methods were refined. After careful validation the methodology moved mainly to southern Africa, a region plagued by severe and unpredictable drought. Later, through the generosity of key donors, the same methods were applied to germplasm adapted to much of sub-Saharan Africa, and today 230 drought tolerant hybrids and OPVs producing 60,000 tons of certified maize seed/year are deployed in that region alone. Selection resulted in changed partitioning that favored ear growth and kernel set under stress, and resulted in rapid silk growth and a short anthesis-silking interval. A similar pattern of response, though less dramatic, was observed under low nitrogen. Key factors leading to the success of this program are the vision of founding CIMMYT staff, continuity of support by program leaders and donors for over 40 years, an array of talented young scientists who believed passionately that they could make a difference, and excellent partnerships with national research programs and seed companies. Additional lessons learned, and implications for temperate maize will also be referred to during the presentation.
SSSA Plenary / Nyle C. Brady Frontiers of Soil Science Lectureship
Tuesday, October 24th, 8:30 AM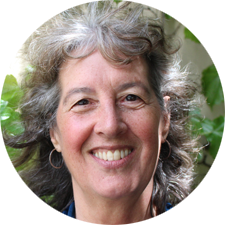 Kate Scow Scow is Professor of Soil Science and Microbial Ecology in the Department of Land, Air and Water Resources and Director of Russell Ranch Sustainable Agriculture Facility (Agricultural Sustainability Institute) at University of California, Davis. She is chair of the International Agriculture Development grad group and previously Director of the Kearney Foundation of Soil Science. Her B.S. degree is from Antioch College and M.S. and Ph.D. degrees from Cornell University.
Dr. Scow's research is on the biodiversity and microbial ecology of agricultural soils; bioremediation of contaminants in groundwater and soil; and soil management and irrigation practices of smallholder farmers in East Africa.
Dr. Scow has authored or co-authored 196 refereed journal articles and co-edited 2 books. She was Chief Editor for Soil Biology and Biochemistry and on editorial boards of Advances in Agronomy, Applied and Environmental Microbiology, Microbial Ecology, and J of Environmental Quality.
"Life Underground: Partnering with Soil Microbes"
Soil is alive and, at its best, bursting with life. Humans count on soils' life forces to grow food, purify water, regulate the atmosphere, suppress disease, and clean up what we discard. Our enormous dependency on, and interdependency with, the complex microbial communities carrying out the work of soil goes unrecognized by most. Rather than approaching soil as a living body, a more typical orientation is impersonal and extractive, seeing what can mined from soil--minerals, water--with the assumption these resources are semi-infinite and will continually give. Developing mutually beneficial relationships with the life in soil is essential to sustain soils and to sustain the life that is dependent on soil. Evidence continues to build that partnering with microbes--with what we now call microbiomes--is not an option but in fact essential for the survival of plants and animals, such as humans. The nature of these interrelationships with microbes, be they in soil or in guts, share much in common. Examples of specific relationships, the science involved in leading to this understanding, and how these relationships can be strengthened for mutual benefit are discussed.
ASA Plenary / E.T. & Vam York Distinguished ASA Lectureship
Wednesday, October 25th, 8:30 AM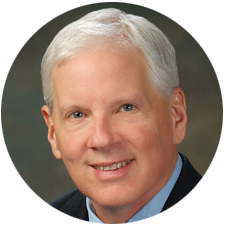 Dr. J. Scott Angle received his BS and MS at the University of Maryland in Agronomy and Soil Science, respectively. He obtained his PhD from the University of Missouri with an emphasis on Soil Microbiology.
Angle worked for 24 years as a Professor of Soil Science and administrator (Director of the Maryland Agricultural Experiment Station and Maryland Cooperative Extension) at the University of Maryland. His early work focused on the study of losses of nutrients from agro-ecosystems. He also has extensive experience on the study of organic wastes, primarily biosolids, on agriculture systems and the environment. This led him into the study of impacts of biosolids-borne micronutrients, especially heavy metals, on the environment, with a focus on metal impacts on soil microbes and their functions. Later he concentrated his studies on phytoremediation, the use of plants for extraction of heavy metals from soil. In 2005, he moved to Athens, Georgia, where he served as Dean and Director of the College of Agricultural and Environmental Sciences at the University of Georgia for 10 years. He is a fellow in the American Society of Agronomy and the Soil Science Society of America. He is also a Fulbright Fellow having worked at the Rothamsted (Research) Experimental Station, in the UK.
Currently, he is the President and CEO of the International Fertilizer Development Center (IFDC), where he oversees a staff of over 800 and coordinates development projects in diverse regions of the world. IFDC provides solutions to alleviate global hunger and poverty through the promotion of economic development and self-sufficiency.
"Plant Nutrients – The Disconnect Between Local Needs and Global Production"
Even with all the best technologies deployed to improve crop yield and quality, if adequate soil fertility is lacking, yields typically will not exceed one half of the genetic and agronomic potential. Macronutrients are established as core needs for crop growth and yield, while recent evidence suggests that micronutrients are becoming more important as long term cropping "mines" these micronutrients from the soil. As a result, many soils in nutrient-depleted regions of the world no longer show responses to nitrogen (N) or phosphorous (P). Nutrients have also been misused, contaminating both water and air. The public, and even national governments are questioning the wisdom of fertilizer use as a result. Additionally, questions have been raised whether the nutrient supply is sufficient to meet future crop needs, especially for P. This presentation will focus on the conundrum of local/field-specific needs for nutrients that are commodities traded at the global level. Why are local and field needs often not aligned with nutrient availability? What can be done to ensure that the right nutrients are being used at the right rates, the right time, and the right place?
Francis E. Clark Distinguished Lectureship on Soil Biology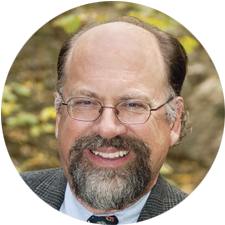 William H. Schlesinger is President Emeritus of the Cary Institute of Ecosystem Studies in Millbrook, NY and emeritus professor of Biogeochemistry at Duke University. He earned an A.B. at Dartmouth College (1976) and his Ph.D. at Cornell University (1976). He was elected as a member of the National Academy of Sciences in 2003.
His work has focused on the role of soils in forest and desert ecosystems, the management of soils as a potential sink for atmospheric carbon dioxide, and the storage of organic matter in soils as a reservoir in the global carbon cycle. He is the coauthor of the widely adopted textbook, Biogeochemistry: An analysis of global change (3rd. ed. 2013, Elsevier) and the author of more than 200 scientific papers.
"Net Carbon Sequestration in Soils: Let's Be Realistic About the Potentials."
Each year heralds rising concentrations of carbon dioxide and other greenhouse gases in our atmosphere. Agriculture is at least partially responsible for emissions of carbon dioxide, by stimulating losses of soil organic matter and by using fossil fuels directly and indirectly to enhance crop yield. Reducing the contribution of greenhouse gases to the atmosphere is an admirable goal that should be pursued with all vigor, but it will take real reductions in the amount of carbon dioxide accumulating in the atmosphere to avoid the continued onslaught of global warming. Here, we need to be realistic about what agriculture can do to restore carbon to soil organic matter to provide a permanent "sink" for atmospheric carbon dioxide. I will argue that conservation tillage, enhanced use of fertilizer and irrigation, manuring, and applications of biochar and ground silicate rock can reduce carbon dioxide emissions from agriculture, but not carbon dioxide concentrations in the atmosphere. Subsidies for these efforts cannot be justified as offering realistic solutions to a critical global problem.
Martin and Ruth Massengale Lectureship
P.V. Vara Prasad is a University Distinguished Professor of Crop Ecophysiology in the Department of Agronomy and Director of Feed the Future Innovation Lab for Collaborative Research on Sustainable Intensification at Kansas State University.
He earned B.S. and M.S. from the Andhra Pradesh Agricultural University (India) and Ph.D. from The University of Reading (U.K.). His research focuses on understanding responses of food crops to changing environments and also developing crop, water and soil management strategies for efficient use of inputs and improve crop yields. He is committed to innovative and collaborative research that provides food and nutritional security to smallholder farmers. He has published >160 journal articles and book chapters; and trained >100 international research scholars and graduate students. He is an elected Fellow of American Society of Agronomy; Crop Science Society of America; and American Association for the Advancement of Science.
"Response of Food Grain Crops to Changing Environments"
Crop production is highly sensitive to changing environmental conditions. In recent years' long-term climate change and year-to-year climate variability has become a major challenge to crop productivity. Current knowledge on effects of season-long high temperatures and elevated carbon dioxide concentrations; and effects of short periods of high temperature stress on various physiological, growth and yield processes will be presented and discussed. Main focus will be on major grain crops (rice, wheat, sorghum, groundnut). Results indicate that above optimum temperatures will have negative impacts on reproductive processes (such as pollen production, pollen germination, fertilization, seed numbers and individual seed weight) resulting in lower seed yield. The beneficial effects of elevated carbon dioxide mediated through increased photosynthesis will be negated by rising temperatures resulting in lower seed yields. Grain crops are most sensitive to high temperature stress during gametogenesis and flowering. High temperature stress during these stages leads to loss of gamete fertility, poor pollination, decreased fertilization and embryo abortion resulting in fewer seed numbers. Development of high temperature tolerant cultivars will be of prime importance for adaptation to climate change and climate variability. Genetic variability exists for high temperature tolerance in grain crops. Some physiological traits that may contribute to high temperature tolerance include increased membrane thermostability, increased green leaf duration, canopy temperature depression, optimum respiration, higher reproductive fertility, early morning flowering, and faster and/or longer grain filling period. New emerging biochemical and molecular tools provides some opportunities for screening and phenotyping. Continued collaboration between physiologists, breeders, molecular biologists and agronomists is essential for developing strategies to combat effects of changing environments and management practices on crop production.
William H. Patrick, Jr. Memorial Lectureship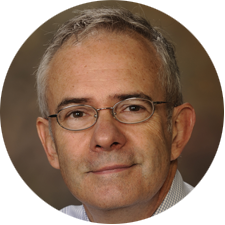 Graeme Lockaby is a Professor and Associate Dean of Research in the School of Forestry and Wildlife Sciences at Auburn University. He also serves as the Clinton – McClure Endowed Professor in that School. He earned his B.S. and M.S. in Forestry at Clemson University and his PhD in Agronomy – Soils at Mississippi State University. Lockaby's program focuses mainly on the biogeochemistry of forested floodplains and relationships between wetlands and human health. In particular, his biogeochemistry studies have centered on decomposition and relationships between nutrient circulation in floodplains and net primary productivity. He has also studied the influence of altered hydrology and degraded water quality as well as forest fragmentation on the incidence of West Nile virus. Lockaby has authored or co-authored 112 refereed journal articles and numerous abstracts and other publications. He has served as major professor for 24 graduate students and worked as Chair of the S10 Division (Wetland Soils) of the Soil Science Society of America during 2011.
"Wetlands and Human Health: Hydrology, Biogeochemistry, and West Nile Virus"
Wetland hydrologic and biogeochemical functions links to habitat quality for Culex sp. mosquitoes, the main vector of West Nile virus in the University States, and thus ramifications for land use/cover change.
Ron Phillips Plant Genetics Lectureship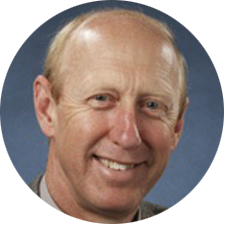 Mark Sorrells is a Professor of Plant Breeding and Genetics in the Plant Breeding and Genetics Section at Cornell University. He earned his B.S. in Botany and M.S. in Plant and Soil Science at Southern Illinois University, Carbondale, IL and his Ph.D. in Plant Breeding and Plant Genetics at the University of Wisconsin, Madison.
He specializes in plant breeding methodologies and strategies and develops new varieties of wheat, oats, and barley.
Sorrells has authored or co-authored more than 260 peer reviewed publications. He has served on the CSSA editorial boards for Crop Science and The Plant Genome and the boards of representatives for C1 (Crop Breeding & Genetics), C6 (Forage & Grazinglands), and C7 (Genomics, Molecular Genetics, & Biotechnology). He is a Fellow of ASA and CSSA and has been awarded the CSSA Outstanding Research Award, SUNY Chancellor's Award for Excellence in Faculty Service, Cornell College of Agriculture Outstanding Accomplishments in Applied Research award, and the Southern Illinois University College of Agriculture Outstanding Alumnus.
"Plant Breeding in the 21st Century: Molecular Breeding and High Throughput Phenotyping"
New tools and new knowledge are changing modern plant breeding methods creating new challenges and opportunities. Today's plant breeder must have command of knowledge from multiple disciplines and be able to integrate multiple sources of big data to predict complex phenotypes. I will discuss some of the recent developments in genetics and crop improvement as well as potential topics for future research.
Calvin Sperling Memorial Biodiversity Lectureship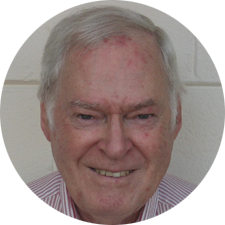 Major Goodman is a William Neal Reynolds Professor and Distinguished University Professor in the Crops and Soil Sciences Department at NC State University with courtesy appointments in Statistics and Genetics. His work has largely been in corn breeding, corn evolution, and corn genetics. He is a member of the National Academy of Sciences, a holder of the Meyer Medal, and has been a leader in maize germplasm maintenance and utilization.
Dr. Goodman's program currently focuses mainly on the utilization of tropical germplasm for use in temperate areas, including use of novel gametophytic factors to block pollen from undesirable sources. Dr. Goodman has authored numerous papers and mentored many outstanding grad students and postdocs. His work has been highlighted in publications as disparate as Plant Breeding Reviews, Martha Stewart Living, and The Watchtower.
"Use and Protection of Exotic Maize Germplasm: What the Past 35 Years Have Taught Us"
New World maize is represented by the Rockefeller-NRC collections that are in better shape now than in the 80s, when they neared extinction. Most variation can't be evaluated in the U.S. because accessions aren't adapted. Hallauer's observation 'Most genetic diversity is detrimental' remains correct; its corollary is: 'The less elite the diversity, the more detrimental it is likely to be'.
The first temperate-adapted, all-tropical (TAAT) lines came from a tropical hybrid diallel. NC298 and NC300 have had much breeding use, while NC296 was in a wholesaled hybrid. Competitive, TAAT inbreds can be developed, but this takes 15 years. Current genomic magic is not apt to shorten that time.
At most land-grants, a program's value is measured by overhead. Neither study of maize races nor breeding TAAT lines brings in much money, let alone much overhead. I have lobbied to endow field-breeding technician positions for a few public corn breeding programs. This would discourage closing good programs at retirements.
Diseases exist for which little or no resistance exists among US lines. Unlike the 1970s SLB, no seed packets are on the shelf to solve these problems. NC358, another TAAT line, at least provides resistance to Lethal Necrosis.
Major companies should introduce lines carrying resistance to foreign pests into their domestic breeding. Some have claimed to be doing so. But personnel changes, pressure for new hybrids now, and the time required confound such efforts. Instead, they emphasize intensive selection among elite sources, waiting for threats to arrive before reacting.
Good news: A 40 year problem of replenishing seed of tropical, highland accessions seems to have been solved, and GEM has provided access to elite 25% to 50% tropical sources around the globe. The NCPIS now holds the only complete set of typical accessions of the races of maize (~ 1200 accessions).
Leo M. Walsh Soil Fertility Distinguished Lectureship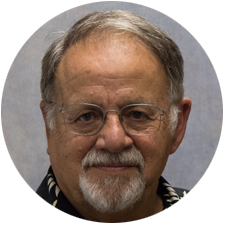 Pedro A. Sanchez is Research Professor of Tropical Soils at the University of Florida Soil & Water Sciences Department and core faculty of the Institute for Sustainable Food Systems. Prior to that he was Director of the Agriculture and Food Security Center and Senior Research Scholar at Columbia University's Earth Institute.
He served as Director General of the World Agroforestry Center (ICRAF) headquartered in Nairobi, Kenya from 1991-2001, as co-chair of the United Nations Millennium Project Hunger Task Force from 2002 – 2005, and as director of the Millennium Villages Project from 2004 – 2010. Sanchez is Professor Emeritus of Soil Science and Forestry at North Carolina State University, where he served in the faculty from 1968-1991. He has lived in Cuba, the Philippines, Peru, Colombia and Kenya, and supervised research programs in over 25 countries of Latin America, Southeast Asia, and Africa.
Sanchez has written groundbreaking books on tropical soil science and hunger, and has received honorary Doctor of Science degrees from the Catholic University of Leuven (Belgium), Guelph University (Canada), Ohio State University and North Carolina State University. Sanchez was anointed Chief by the Luo in western Kenya with the name of Odera Akang'o, and by the Ikaram of southern Nigeria with the name of Atunluse. He is the 2002 World Food Prize laureate, a 2004 MacArthur Fellow, and was elected to the US National Academy of Sciences in 2012. At his induction, the president of the Academy summarized why he was elected: "Sanchez has led path-breaking research on soil management for improved food production in the tropical world. His work has influenced research in agronomy, ecology, and changed the way technology is used to increase food production."
"Soil Fertility Views from the Tropics"
Soil nutrient depletion is widely acknowledged to be the number 1 biophysical constraint to increasing cereal yields in sub-Saharan Africa, which is stuck at 1 metric ton/ha since records were kept. Spurred by the ongoing African Green Revolution, cereal crop yields are beginning to increase. I discuss policy and scientific reasons that have taken place as well as new research advances in our knowledge of soil fertility that will raise yields further toward the goal of the region averaging 3 tons/ha. Tropical Africa presents a different setting (mainly smallholder family farms of < 5 hectares with not enough nutrients) in comparison with large commercial farms, many with too many nutrients). As of 2015, cereal yields in Africa have begun to increase to 1.54 tons/ha, a large % increase, but still short of the modest goal. The principal reason for the increase is largely the policy change in well-governed countries to spur fertilizer use and superior germplasm, while still maintaining inefficient blanket recommendations for entire countries. Also may actors are now working together across the fertilizer value chain to improve farmer access and agronomic use efficiency. Conceptual and practical research results include the appreciation that mineral fertilizers must go first while the much needed organic fertilizers have to wait until soil fertility is restored; the use of the linear-plateau approach to rate determination, on site soil testing to guide the different blends needed. While N is universally needed, P is limiting in only specific regions many of them with high P fixation, while K, S, Fe and Zn deficiencies are very variable. Aluminum toxicity is rare in most of tropical Africa although lime responses are beginning to happen;, but the issue of non-responsive soils need to be tackled. As well as the levels of biologically active soil organic carbon. Organic inputs are now effectively classified in terms of their quality, and together will be part of an integrated soil fertility management strategy. New limits for high P fixing soils are being developed, as well as a better understanding of the N fertilizer not taken up by the plant. N2O emissions and nitrated leaching to prevent environmental damage are being investigated, as there is a need to find out how to utilize the 50% of the P applied that remains in the topsoil worldwide. A set of transfer functions are needed to translate soil test values produced by different methods. Soil fertility maps mad by interpretations of spectroscopy and conventional soil tests are being developed.
Sergei A. Wilde Distinguished Lectureship on Forest Soils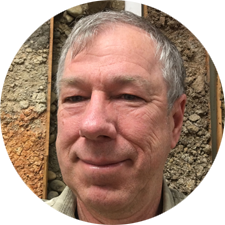 Robert Harrison grew up in rural Maryland, and gained a love of everything outside variously helping grow food in large gardens, catching fish and crabs from the Chesapeake Bay, and hunting game for the family table. He studied at Harford College, U. Maryland, N.C. State, U. New Hampshire, Auburn University and Oak Ridge National Lab and is Professor of Forest Soils at the University of Washington and Universidade Estadual Paulista.
Programs focus on soil and productivity in intensively-managed production forests through efficient use of soil resources and amendments. Current research explores the role of using forests as sources of bioenergy and biofuel feedstock, particularly as it relates to nutrients, impacts on cycling processes and carbon sequestration.
Rob takes great pride in teaching from the introductory to the graduate level, in particular discussions of deep soil properties and processes, and often challenges other soil scientists to "look deeper" in their research. He enjoys hiking, fishing, hunting, sailing, kayaking, and growing shellfish at a Puget Sound Island home, and shaping a 20-acre tree farm into a wildlife haven.
"20th Anniversary of the Wilde Lecture: Revisiting the Underground Forest"
This 20th anniversary of the Sergei Wilde lecture celebrates those pioneers that dug deeply into developing an understanding of whole forests. The term "underground forest", coined by Earl Stone, an early Wilde grad student (M.S. 1940), was intended to describe the normally hidden half of forests below the soil surface just then beginning to be studied. Early efforts to measure maximum rooting depth of trees showed that defining, much less understanding, the underground forest would be a difficult task. Earl Stone's publication "On the maximum extent of tree roots", looked at 211 tree species worldwide and concluded "These data demonstrate the inherent capability of many species to develop deep or far-reaching roots…". Modest words. In fact, in no case were tree roots found to be limited to depths < 1.0 m, and in many cases they were many meters deep. Many of the results of past and current studies show tree roots typically extend to the maximum depth that researchers are willing to put the effort into sampling. Early efforts were typically aimed primarily at understanding the nutrient and water resources which soils could provide for growing trees, and potential limits soil depth and rooting might place on productivity. A good example was the use of "effective soil depth" by Eugene Steinbrenner (M.S. with Wilde 1951) to help value cutover forestland for its potential future productivity. The impact of deep soil, including potential rooting depth, has been demonstrated clearly in many areas of the world with fast-growing plantation species, and continues to be a major incentive to study deep soil. Recently, understanding and monitoring soil carbon has received considerable attention due to soil's potential, as the largest terrestrial carbon pool, to sequester or add to atmospheric carbon dioxide. Unfortuantely, many efforts, including major US and European soil carbon monitoring efforts, focus on surface soil horizons, and may miss quantifying and monitoring changes in dynamic subsurface soil carbon pools. In conclusion, most of the previous work studying the underground forest have shown that it is often extremely important, often neglected in study, and worthy of the efforts of current and future forest soil scientists.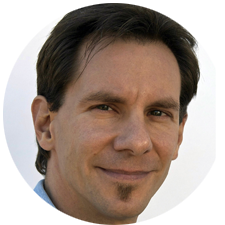 George Kourounis is an award-winning explorer, renowned global adventurer, one of the world's most active storm chasers, and also a television presenter. Based in Toronto, his efforts to document nature's most extreme conditions have taken him all over the globe, into places most normal people are fleeing from. Whether it's a tornado outbreak in Kansas, a monster hurricane in the Gulf of Mexico, forest fires in Alberta or Australia, or descending deep inside an active volcano in the Congo, he's typically in the middle of the action—with his camera rolling. His adventures have been seen around the world on the Discovery Channel, National Geographic, BBC-TV, CNN, Science Channel, and of course, his own adventure TV program, Angry Planet, which has been broadcast in over 100 countries on The Weather Network, Travel Channel, and others.
His unique and unbelievable explorations have fascinated audiences worldwide, and have often resulted in accomplishing world's firsts. While leading a scientific expedition for National Geographic, searching for microbial life forms in extreme places, George became the first person to ever set foot at the bottom of the Darvaza flaming gas crater, a fiery pit that has been burning for over 45 years in the Turkmenistan desert. More people have stood on the surface of the moon.
Kourounis started chasing tornadoes and other storms over 20 years ago and has continued to expand his explorations to include all types of extreme natural phenomena. By sharing these adventures with the world, his goal is to inspire people to embrace their own curiosity and break out of their routines and do something that they consider a little bit scary.
Kourounis is a regional director for The Explorers Club. He is also a fellow of the Royal Canadian Geographical Society, a member of the Canadian Council For Geographic Education and the Society Of Environmental Journalists. He was nominated for Gemini awards for his work hosting Angry Planet. In addition, George has given 4 TEDx talks and has addressed the United Nations Environmental Emergencies Forum. In 2014, he won the Stefansson Medal from the Explorers Club Canadian Chapter for his "outstanding contributions to science and to public education." Recently, he was named one of Canada's greatest explorers by Canadian Geographic magazine.
"On the Front Lines of Climate Change"
From chasing hurricanes and tornadoes to exploring some of the most remote and ecologically sensitive places on Earth like Antarctica and the Greenland ice cap, George Kourounis has been on the front lines of climate change for years and has witnessed first-hand the effects of our changing environment. What is really going on? Are we to blame or is this due to some other naturally occurring phenomena? These questions and more will be covered as Kourounis pulls back the curtain to reveal the truth about climate change in a dynamic, engaging way. His message is punctuated with a rich multimedia presentation showcasing some of his most poignant and sometimes terrifying encounters with the fury of nature, including being at ground zero during Hurricane Katrina. His observations and experience give this "Master of Disaster" a unique perspective on how we got into this situation in the first place, what the average person can do to make a difference, and what we can expect the consequences of inaction to be in the near and distant future.